'You Drive Me Crazy', as a song title, is associated with Britney Spears who released a song by that name in 1999, and with N-Sync who released 'U Drive Me Crazy' as a single in Germany in 1997.
It's possible you heard a cover of either of these two songs. If the words 'You Drive Me Crazy' formed part of the lyrics, then it could be one of the following possibilities...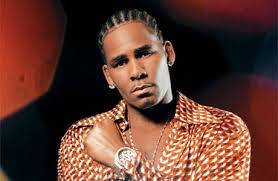 R Kelly's single 'Contagious', featuring Ronald Isley, Chante Moore and Mr Biggs, includes the lyrics:
You're contagious, touch me, baby
Give me what you got
And a man say
Sexy lady, drive me crazy, drive me wild

This song reached no.19 in the US charts in 2001.
Alternatively, you could have heard the British band Fine Young Cannibals singing their hit 'She Drives Me Crazy', a no.1 in the US in 1989 (FYC's lead singer, Roland Gift, is black).
Lastly, it's possible you heard a cover of Deep Purple's 1970 album track 'Speed King' which contains the lyrics 'come on baby, drive me crazy, do it, do it.' The original can be found on the album Deep Purple in Rock.
Here's the official video to R Kelly's 'Contagious'. Is this the song you heard?