I'm in Malaysia which is the only Country where the Friendly Bush Warbler is found. My head hurts from that coconut though, where is the nearest hospital? I think I have concussion!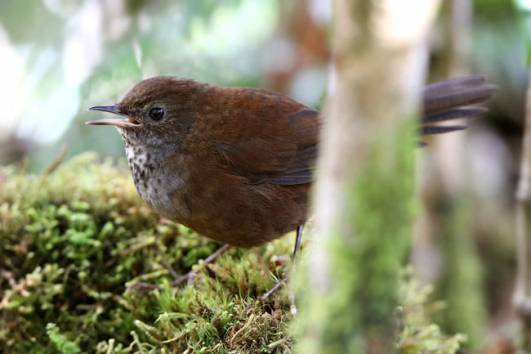 I'm thinking I'm probably not in the central regions, which is a pity as they speak English there but here I may need to know some Malay. I just hope they at least speak Manglish.
I really hope I feel better soon because I hear that clothes are very cheap and I intend to shop until I drop (unfortunately I already did drop when the coconut hit me!)
Talking of coconut, I am not a fan of coconut milk so maybe I could get a cup of the national drink Teh Tarik (pulled Tea) and some of the amazing food they have here.
I am starting to feel better actually and there is a lot to explore here, can I sue the coconut for damages though?