The best Katniss bow I can find is on Etsy.com. It's a costume model, but it does work and comes in several varieties. The problem is that the seller is in the USA, so shipping is a little expensive.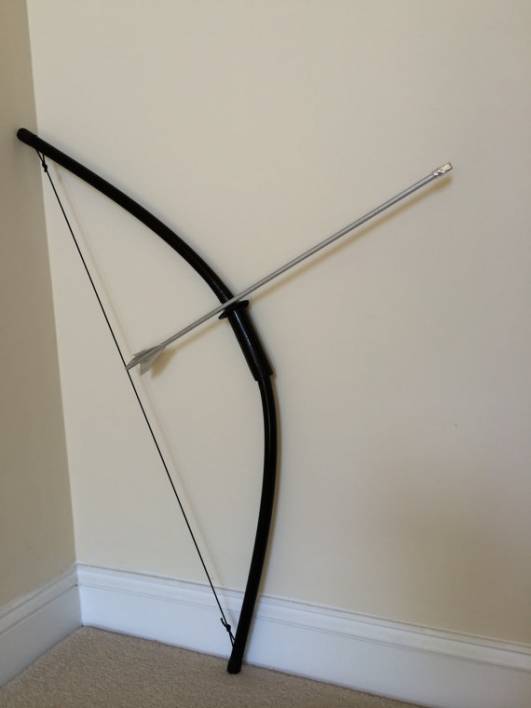 The bow costs between £20.12 and £27.90 depending on whether you want an arrow to go with it - and if so, what type. Shipping will cost an additional £34.40, so I guess it depends on how much you want it and whether or not this one fits the bill.
There are others on Etsy too, so it is worth a search on there, but many are more expensive than the example I have given (which you can find here 
Snappy Pea's Store on Etsy.com
 by the way).
I didn't find any replica Hunger Games bows on sale from UK-based retailers, but with the new movie (The Hunger Games: Mockingjay – Part 1) coming out this month, maybe there will be some new merchandise available. It may be worth waiting to see if a UK site offers them after the film is released.
Interestingly, we in the UK actually get to watch this movie a day before America do, that's rare! It arrives at UK cinemas on 20th November and is based on the third book in the trilogy written by Suzanne Collins.
Here's the trailer to whet your appetite :-)