Sam Smith always has an opening act that plays before he comes on stage at his concerts, but they don't always get announced until shortly before the event.
Usually, they're from the local area (for example, his next show is in Japan and there's a rumour he has selected a group from Tokyo to open for him).
A few months ago, George Ezra opened for Sam Smith too!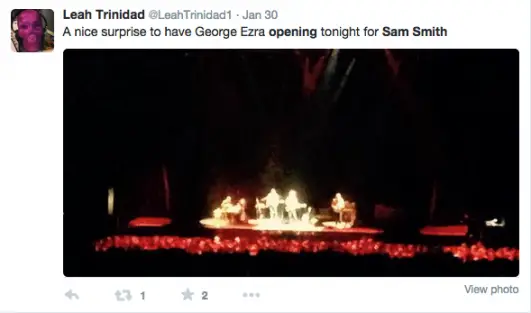 If you want to keep up to date with the next Sam Smith shows, I'd recommend checking out Songkick page: http://www.songkick.com/artists/807990-sam-smith