Corey Taylor's daughter is called Angeline, and was born during one of Corey's earlier relationships. There isn't much information about Angeline online, but I do know that she was born in 1992.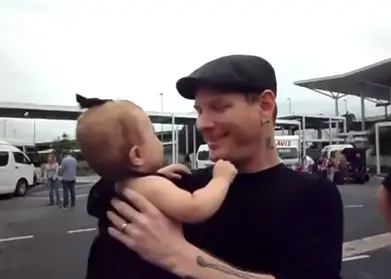 Corey Taylor's other children
Alongside Angeline, Corey Taylor has two other children. His son is called Griffin Parker Taylor, and his other daughter is called Aravis Taylor.
Some interesting Corey Taylor facts
Corey overdosed on cocaine twice as a teenager.
He wasn't the original Slipknot vocalist.
He has several nicknames, including The Great Big Mouth, The Sickness, The Boogie Knight, and Big Neck.
He was born on 8th December, 1973.
Corey only met his father when he was an adult, and claims that they have a relationship, but don't see each other often.
He can also play guitar, bass, piano and keyboards.
Corey Taylor's personal life isn't in the limelight very often, and it appears that he likes it that way. There is no disputing that he's had a huge impact on the rock and metal scene over the last decade or so.
He's also got a great sense of humour... not something you'd have guessed based on the lyrics from some of his songs. Here's some pretty funny Corey Taylor moments as evidence: