Melinda Moore
, Has a stupidly-large collection of vinyl, answered
Gosh, the best album cover of all time? That's a toughie, so I may have to cheat and choose a top five, or maybe even ten!
It's a great question, though, as I really miss being able to see cover artwork on the scale of a 12" album cover - tiny CD covers just aren't the same, and digital downloads are even worse, in terms of lacking visual imagery!
I'm not even sure what order I'd put my top ten in, so I think I'm just going to have to list them at random. Here goes:
First up, is the cover of Grace Jones' "Nightclubbing". I love the strength of this image of Grace, who so often resembles a gorgeous, polished statuette. It's a great album, too.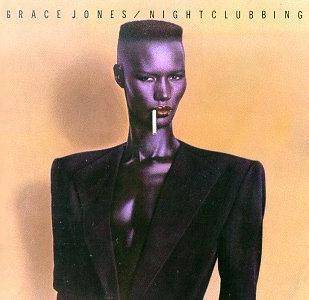 My next choice is a controversial one (and I didn't much like the album itself): Bow Wow Wow's "See Jungle".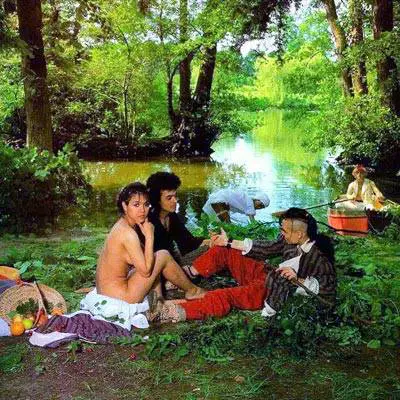 The band were created by Malcolm McLaren and the album cover - based on Manet's famous painting, "Le dejeuner sur l'herbe" - caused a major controversy when it was released. This was because Annabella Lwin, the frontwoman of the band, was only fifteen at the time she was photographed nude.
Interestingly, Manet's painting (below) also caused controversy when it was finished, in 1863, as it was considered scandalous to have a naked woman sitting next to two fully-dressed men.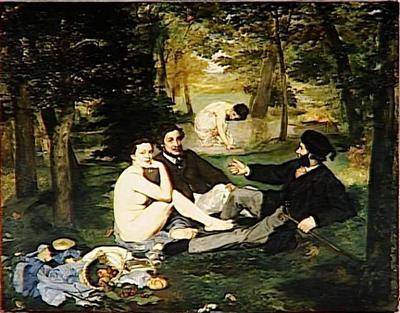 My third choice is an iconic one: The Velvet Underground and Nico's album of the same name, featuring artwork by one of my favourite pop artists, Andy Warhol.
And my next choice probably won't surprise anyone, either - David Bowie's sublime, "Aladdin Sane".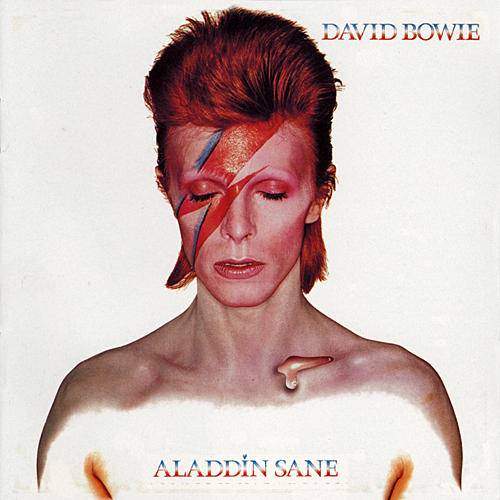 Returning to controversial album covers, no list would be complete without the Sex Pistols' notorious "Never Mind The B*ll*cks". (Apologies to anyone who might be offended by this one!)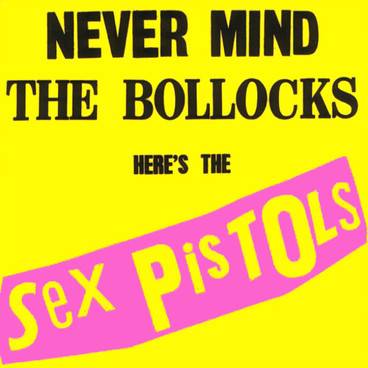 My next choice is the cover of The Clash's album, "London Calling."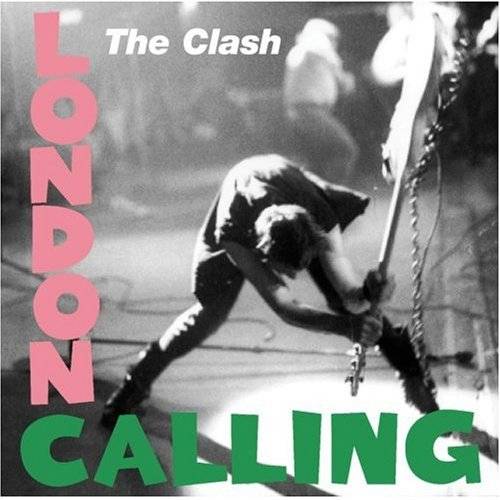 Although I was a teenager when this album came out, and own a copy of it myself, I hadn't realised until researching this question that the cover seems to have been based on the artwork of Elvis Presley's self-titled album, below.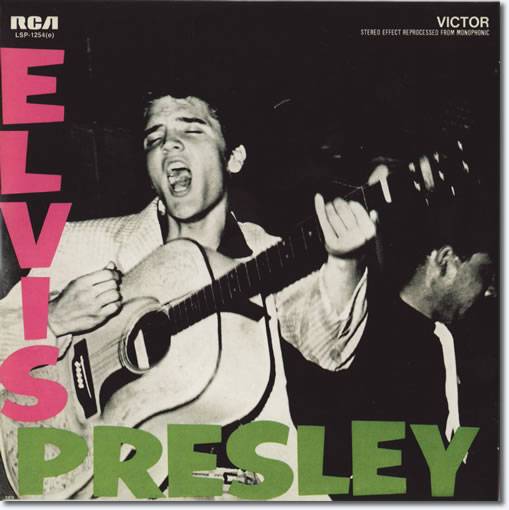 My next choice is another album that everyone seemed to own in the late '70s, The Eagles' "Hotel California".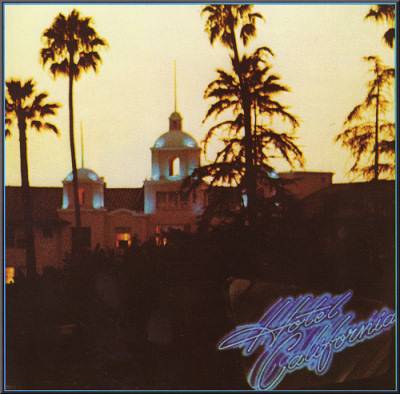 I'm starting to struggle now, as there are still too many great album covers left to choose from, so I'm going to pick ones which I recognise without even having to look closely at them for the rest of this list - like this one: the cover of T-Rex's album, "Electric Warrior".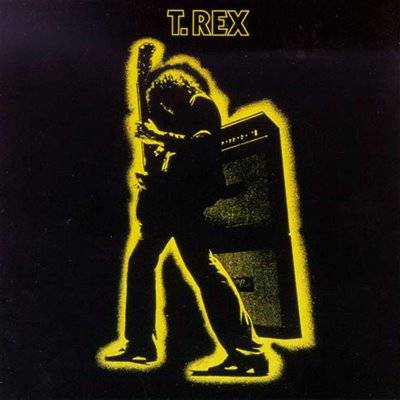 Next up is the cover of Fleetwood Mac's "Rumours". As an added bonus, the album still sounds fresh today, and the cover is instantly recognisable - to anyone of my generation, anyway.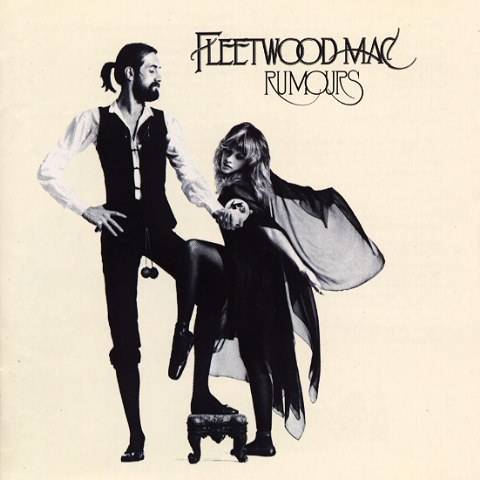 At number ten, an album that no collection of iconic album covers would be complete without: The soundtrack from "Saturday Night Fever".
Of course, this is the one featuring John Travolta in his white suit, and doing that dance move, which has been responsible for a lot of very bad dad dancing at family weddings, ever since.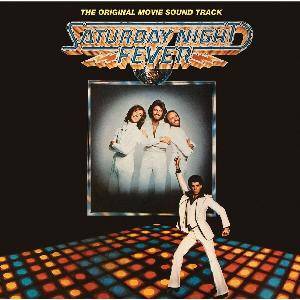 Finally, I'm going to cheat and add just one more - taking me to a random list of eleven: The cover from Tom Wait's fabulous album, "Small Change".