Very tough call. Bronze medal has to go to Dr Alan Statham from Green Wing...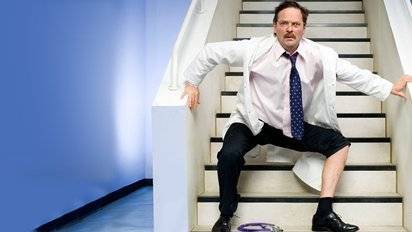 Coming in an honourable 2nd place, I'd say the three main characters in 'Yes, Minister' - yes, slightly cheating in that they're technically an ensemble but you couldn't have one without the others!
However, there's no doubt that number 1 on my list is General Sir Cecil Anthony Hogmanay Melchett, of Blackadder series IV fame - boisterous, ridiculous, manic and armed with the best moustache in television history. BAAAAH!