The song 'Hey Moshi' is a parody of the 1982 hit single, 'Mickey', made famous by Tony Basil, and the lyrics are very similar, replacing the words 'Hey Mickey' for 'Hey Moshi' in the chorus, and adding some new verses.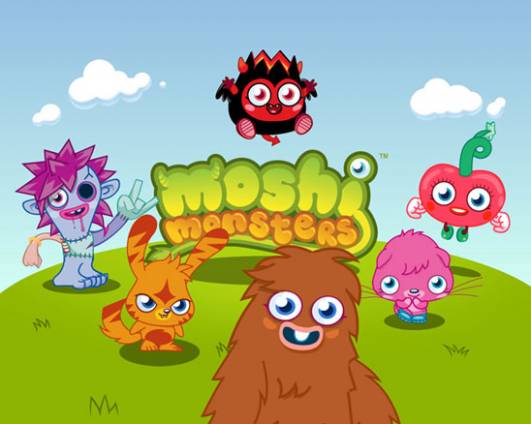 Basil's song was itself a new version of the song, 'Kitty', written and recored by pop group Racey in the late '70s, and she changed the name from Kitty to Mickey, to be about a boy instead of a girl.
Moshi Monsters then took the song and parodied it for a series of ads that they ran a few years ago. The song's been recorded in a similar fashion many times in the past twenty years:
Weird Al Yankovic recording his parody hit/tribute single, Ricky




Disney releasing the cover, 'Hey Mickey', as though sung by Minnie Mouse




Rock band Zebrahead releasing a version on their cover album, Panty Raid.



You can sing along with the full lyrics in this video.