No, it isn't Katy in the Wayfair commercial, but I do see what the mean, the girl in that commercial does look very much like Katy.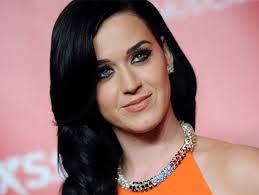 Of course, Katy isn't a stranger to adverts, she did the ones for her
perfumes (two of which I own literally because they come in a cat shaped bottle, I hadn't even smelled either of them when I begged for them as a Christmas present!)
Recently she has also become the face of #instaGLAM for Covergirl and starred in that commercial earlier in the year. Katy says that makeup, like music, is a a good way for her to express herself.As for Wayfair, maybe they will one day ask Katy to do an ad for them, who knows? But meanwhile, They have a pretty good lookalike, even if it is (more than likely) unintentional.
Here is the Wayfair commercial so that people can see what we mean, we are referring to the girl sitting on the sofa as the men carry it.